Share This
Tweet
Tags
Related
Fried Chicken Burger
So we figured it was time to start adding some healthy recipe's to Mongoilan Kitchen. This is one of the healthiest recipe's we have. It is deep fried chicken breasts smothered in creamy slaw in a soft white (seeded) bap.. Seriously, this is healthy for the soul (perhaps not the heart). If you love fried chicken, you will love this recipe, and if you don't you will probably still love this recipe.
So basically you prepare a spice rub for the chicken which we infuse with some fennel seeds and also includes, garlic powder, onion powder, mixed herbs and a few other bits and bobs. This is rubbed all over the chicken then used to season the flour. You then simply dip in the egg, roll in the flour and fry. All in all within 20 minutes you could have a top notch Mongolian Fried Chicken Burger.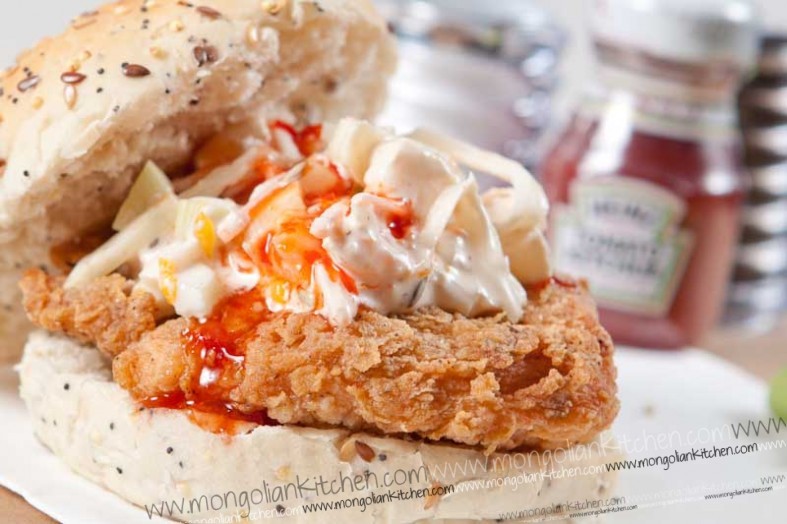 We also use the same recipe for making fried chicken (recipe) coming soon. As for the coleslaw, there is a recipe coming soon but on this occasion we bought some M&S fruity coleslaw and added some fresh fennel and some toasted fennel seeds. And to top it all off what better than sweet chilli sauce!