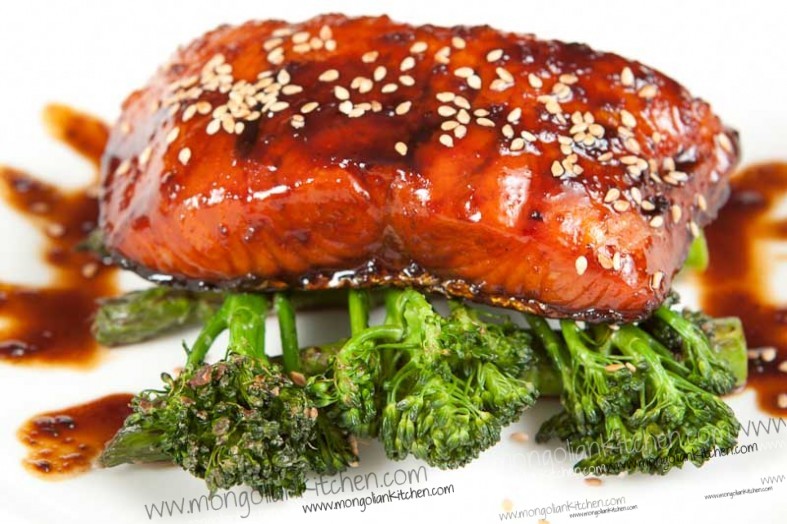 Author:
The Mongolian Kitchen
½ tsp garlic puree
½ tsp ginger puree
½ cup mirin (optional)
½ cup Sweet cooking Sake (optional)
1cup light soy sauce
2-3 tsp brown sugar
In a frying pan or sauce pan heat 1 tbsp vegetable oil and then fry the ginger and garlic, 1 minute
Add the mirin, turn up the heat and reduce to cook off the alcohol.
Add the soy sauce, sugar and allow to reduce, stirring continuously
Taste the sauce, if it tastes good, you are done, set aside and allow to cool.
When cooled marinade the salmon fillets in the teriyaki sauce for 1+ hour (or overnight).
When ready to cook, drain the salmon fillets and reserve the teriyaki sauce.
Heat 2 tbsp vegetable oil in a frying pan and fry the salmon fillets skin down to crisp up the skin
Top the salmon with the teriyaki sauce and cook in a preheated oven (180 degrees c) for 7-10 minutes. Check half way through and top with more teriyaki sauce if required. The oven cooking time wil also depend on the size of the salmon fillets.
Serve with stir fried noodles or rice, enjoy.